Private investors have acquired

Cafa advised private investors in the acquisition of Plafolift, a Quebec-based scissor lift manufacturer.

has acquired

Cafa advised Theseus Capital in the search and aquisition of GDG Environment, a company involved in the biological control of insects.
has acquired

Cafa advised Marcel Dion Distribution in the acquisition of certain assets of Barracuda Transport and Warehousing Inc.

has acquired

Cafa a assisté Kruger Inc. dans l'acquisition des actions de l'usine de Disley de la société J.J. Makin Ltd, un fabricant de produits de papiers situé au Royaume-Unis.

has acquired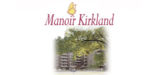 Cafa advised the limited partners of Manoir Kirkland Limited Partnership in the disposal of an assisted living residence to Chartwell.

has acquired a majority interest in

Cafa advised Urbanix in acquiring a majority interest of Devencore, one of Canada's largest independent commercial and industrial brokerage firms.
Financial restructuring
Cafa advised Arc in the financial restructuring of its balance sheet under the Canadian bankruptcy laws.

has acquired

Cafa negotiated on behalf of a Milan-based machine tool manufacturer the acquisition of EPM Corporation of Baltimore (Maryland), a manufacturer of automatic coil bobbin winding machinery company for the automotive industry.
Stay informed
Subscribe to our newsletters to stay on top of industry news, develop your knowledge and receive relevant, real-time advice.